PRODUCTION
PRODUCTION PROCESS
Silos - Feeding system
The automatic closed storage and supply system of sugar that we have developed, ensures the fast receipt of the raw material at the highest level of quality, safety and hygiene through the stages of dehumidification, sieving and de-dusting. At the same time, a fully automated and closed type network supplies all the packaging machines for the production of the final products.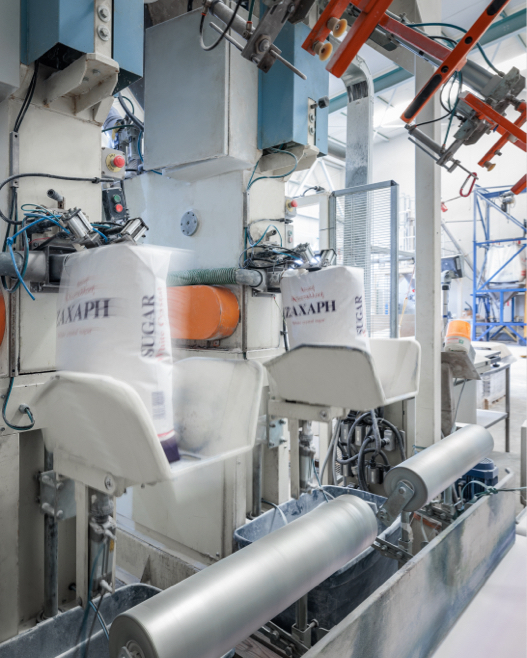 PACKAGING PROCEDURE
Packaging machines - Metal detection
The selection of manufacturers with many years of experience and experience in sugar packaging in a variety of packages gives us the maximum packaging capacity, where in combination with quality control systems, metal detection and metal restraint, ensure the production of products, adhering to strict market standards and of legislation.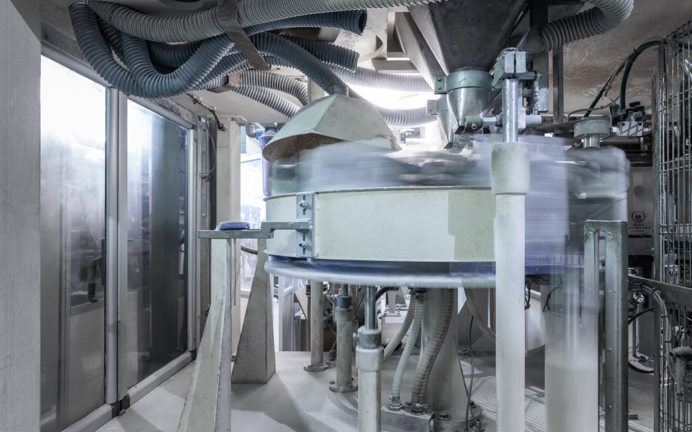 FROM PRODUCTION TO DELIVERY
Palletizer - Marking - Storage of Finished Products
Automatic palletizing systems, product marking with the parallel action of wms systems and the installation of drive in shelves contribute to high-precision traceability, high loading and unloading dynamics, always in accordance with the rules of safety and hygiene, as well as transport, storage and use until final delivery to the customer.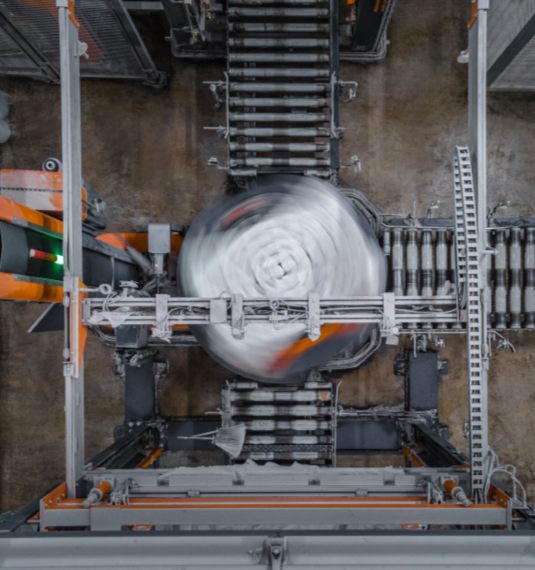 SAFE AND QUALITY PRODUCTS FOR OUR CUSTOMERS
Powdered Sugar Production
The design of the automated production process and the continuous improvement through the prerequisite analyzes that we have included in our production process in combination with the ATTEX construction of the mill provide a safe working environment and a high quality product.
The whole production process, the equipment, the standard of safety and quality, the minimum environmental burden, the continuous monitoring of the equipment and the production stages, combined with the many years of experience and know-how of our staff fully meet the criteria of the studies that have been developed. aiming at the best customer service for safe and quality products.